My Favorite Purchases of 2020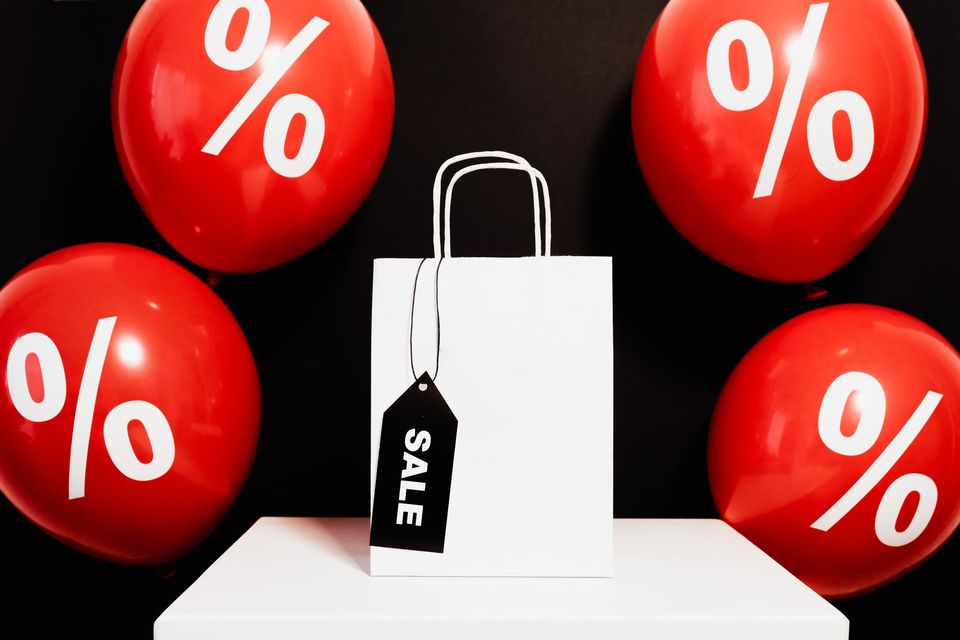 I wanted to share this on the blog in the new year in case anyone was looking for gift ideas for the tech nerd / athlete / creative person in their lives – and to shamelessly plug my Amazon store that will close if no one buys anything.
I've organized the items by price with the cheapest items at the top and the most expensive at the bottom so you should be able to find something here no matter what your budget is.
I made a companion YouTube video for this post here if you're interested in seeing any other details about the products.
This blender bottle is one of my favorite products ever. I used the first one everyday for three years and dropped it over 200 times before my girlfriend made me get a new one (it was starting to fall apart). With that being said this is one of the most durable cheap water bottles ever made – it is also very fun to flip and toss around. It is not insulated so it won't hold hot/cold beverages well, but it is great for water or other room temperature beverages. However, most insulated water bottles are more expensive and less durable (I've never met someone who owns a Hydroflask that hasn't dented a Hydroflask). The 22 oz size is perfect for reminding me to get more water throughout the day at work and help remind me to change my posture so I don't sit in one position for too long. It is not too big that you never get to finish it, and it is not too small that you are constantly filling it up. Additionally this blender bottle comes with little prostak containers that are perfect for pre-workout or other mix-in powder, or even daily vitamins. I used the little stacks frequently when I would travel for work and I don't go anywhere without this blender bottle.
Buy Blender Bottle 22oz Pro Stak
When I started making YouTube videos I was completely unaware of how lighting can completely change the quality of the videos. My early videos were plagued by bad window lighting that was constantly being altered by passing clouds. This gave me nightmares in editing trying to balance the exposure of shots that were messed up by the sun. Also, it was basically impossible to film at night. When I watched other YouTubers give lighting recommendations a lot of them recommended huge $1000+ lighting rigs that I had a hard time justifying as I'm just starting off on YouTube. These ~$50 lights from Slow Dolphin Photography are relatively cheap, very easy to set up, and because they are mounted on tripods are very versatile. And you get 2 which is perfect for lighting yourself from both sides and avoiding weird angled shadows.
This is the best mouse I've ever used. The buttons are very tactile, the side scroll is perfect for Final Cut Pro, the gesture button allows me to dock my Mac and still get all the functionality of the touchpad, and being able to map copy+paste to the thumb buttons is a game changer in spreadsheets, etc, etc, etc I could go on and on. Buy this mouse – it's excellent
My old yoga mat would never lay flat and was deformed by the heat on our drive to Houston. I liked the idea of a yoga mat with a center line and positional guides that could help me perfect my form on different poses as I continued my practice so I bought the Liforme mat. The difference between it and my first mat is night and day. The Liforme mat always lays flat, it is well built but not too chunky (you may need a towel if you practice on concrete – it's not that thick), and the alignment system gives you the confidence that you're doing the poses correctly even if you are practicing alone.
I've been practicing yoga remotely with Down Dog's mobile app for about 18 months now. When I signed up Down Dog had a lifetime membership which I think is a ridiculous deal. Having practiced yoga over 130 times with Down Dog as of this recording my cost per class is only $1.53 and that cost per class is falling with each new session I do. In person Yoga classes usually run about $10 a session in my experience or if they come with a gym membership can run $30+ a month.
I have found this monitor very helpful for programming, video editing, writing, and note taking. If you combine it with the MX Master 3 mouse you can have 12 full sized windows on only 4 desktops which gives you a ton of flexibility with how you want to organize your workflow. The biggest downfall of this setup is it is difficult to share your full screen in Zoom (like you might have seen in the video – the screen grabs are difficult to share because most monitors are not optimized to deal with the ultra-wide aspect ratio). Other than that, this monitor is excellent and doubles as a great backdrop for YouTube videos. It is expensive but if you find a refurbished model you could get it for $1000 or less.