Book Review | Promise Me, Dad by Joe Biden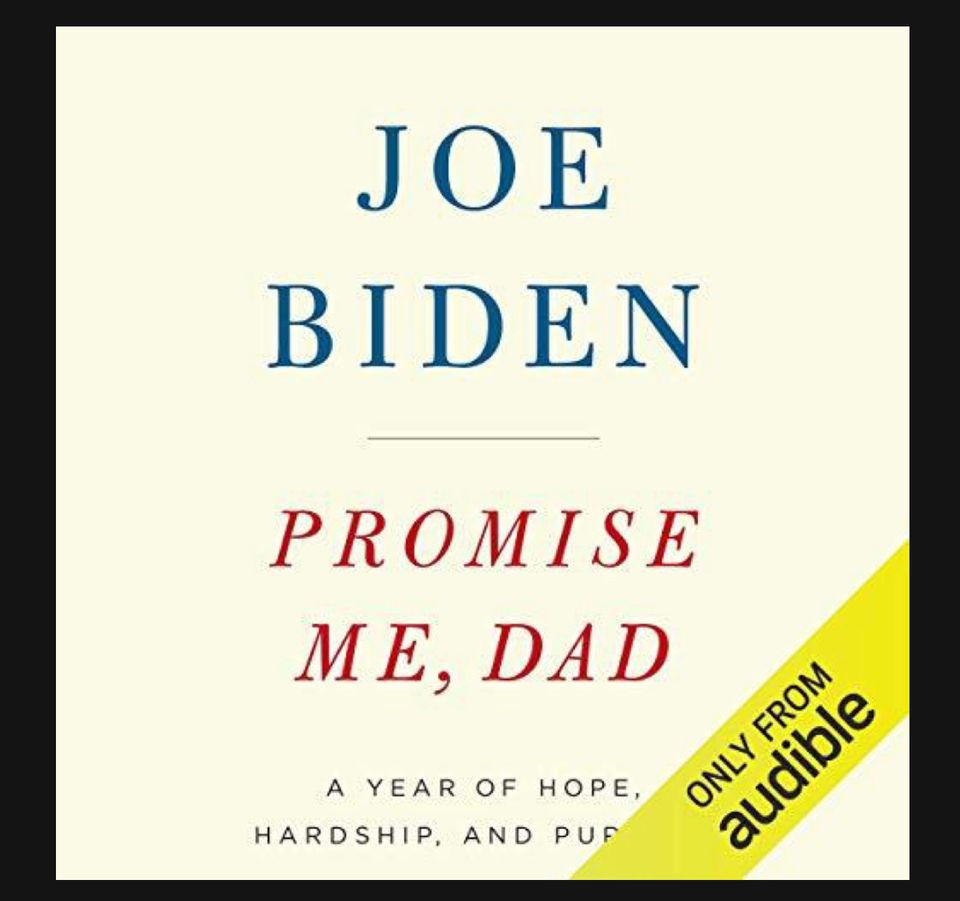 2015 was a tragic year for Joe Biden, who is an incredibly empathic family man. The story about his son Beau and the rest of his family in 2015 was heartbreaking. If you're close with your family and siblings it will move you (if you're not completely turned off by the book because of some political cognitive dissonance).
It will be even an even more tragic third act if it comes out that Joe Biden is actually suffering from some cognitive decline that mirrors what happened to his son. If he is elected I hope he can put some of the plans he talks about in this book in place – namely the aggressive emphasis on cancer research (that we haven't heard much about since this book's publication), and then retire to enjoy the rest of his life with his family.
I was listening to this audiobook alongside The Art of the Deal – written by your favorite current president. And the tone of the Audible exclusive portions was a stark contrast (audio seemed to be from 2016 for Trump and early 2017 from Biden). It sounded like Trump re-recorded a message for the opening portion of his book asking people to vote for him as he really wanted to be president – as you would expect. Promise Me, Dad starts off with Joe longing for a return to private life (his first in nearly 50 years) and ends with Joe promising "as a Biden" that he has no current plans to run for president and doesn't want to live in the White House, but that if no one competent shows up in two years he'll think about it.
Big persuasion L for Biden here.
Something else I picked out was his questionable financial history. At the time of his VP confirmation in 2008 Joe Biden claims to have owned no assets – stocks, bonds, etc. I find this shocking from someone who has been making six figures as a Senator since 1991 (and a good wage as a Senator since 1973). Hopefully the rest of his administration can sort out the economy and he can focus on foreign policy – that seems to revolve around the idea that Vladimir Putin is uniquely evil and "soulless".
If you don't want me to label you a low information voter during yuppie cocktail hour you should read this book and The Art of the Deal.